Events in Charleston: October
---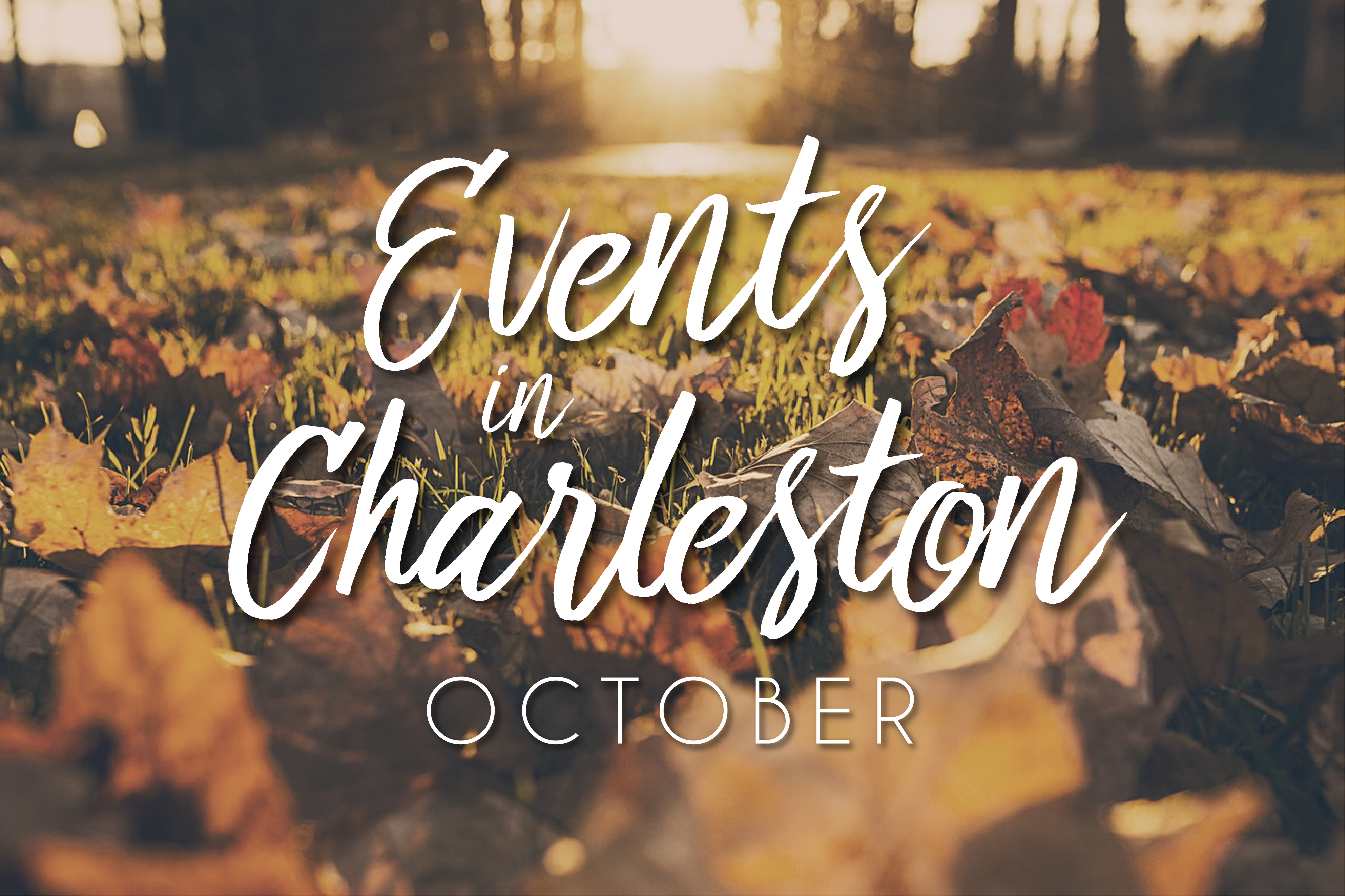 There is never a dull moment in Charleston! With plenty of festivals and events to keep you busy all year long, October is no different. Here are a few events you should add to our calendar this month.
Boone Hall Fright Nights | Through October 31st
Location: Boone Hall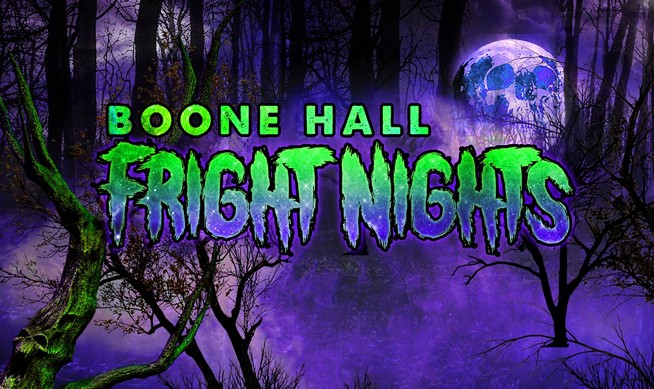 "It's baaaccck. Creepy, crawly, and delightfully scream worthy, Boone Hall's Fright Nights offer something for every scare-seeker. There are four main attractions in which you can screech your ass off: The Crypt, Cemetery of Lost Souls, Wicked Woods Haunted Hayride, and The Gateway (in 4D). In The Crypt, follow dark and winding corridors and come face to face with your worst nightmares; in Cemetery of Lost Souls, beware, the ancient ones have risen and are hungry; the Wicked Woods Haunted Hayride will take you through acres of beasts and banshees, hunting for their next victim; and The Gateway immerses you in a high-tech chroma dimension where ghosts, ghouls, and "things that go bump in the night" wait to feast. Enter at your own risk."
— Mary Scott Hardaway
For more information visit: boonehallfrightnights.com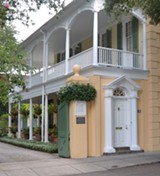 The 41st Annual Fall Tours of Homes, History, & Architecture | Oct. 5-29th
Location: Preservation Society of Charleston
Fall is Charleston's best-kept secret. With pleasant weather and light crowds, what could be better than to take advantage of the many opportunities the Preservation Society has arranged? Charleston's fascinating culture, architecture, and hospitality come alive in a rich assortment of private house tours, lunch lectures, walking tours, and behind-the-scenes programs.
For more information visit: preservationsociety.org
Autumn on the Ashley Arts and Crafts Fair | Oct. 14-15th
Location: Magnolia Plantation

More than 30 artisans will exhibit their handcrafted arts and crafts. Featured items include wood carvings, paintings, textiles, jewelry, driftwood furniture, photography, natural skincare, lawn art and more. The fair will also feature handcrafted demonstrations by the Philip Simmons Artist Blacksmith Guild and Lowcountry Woodcarvers throughout the day.
For more information visit: magnoliaplantation.com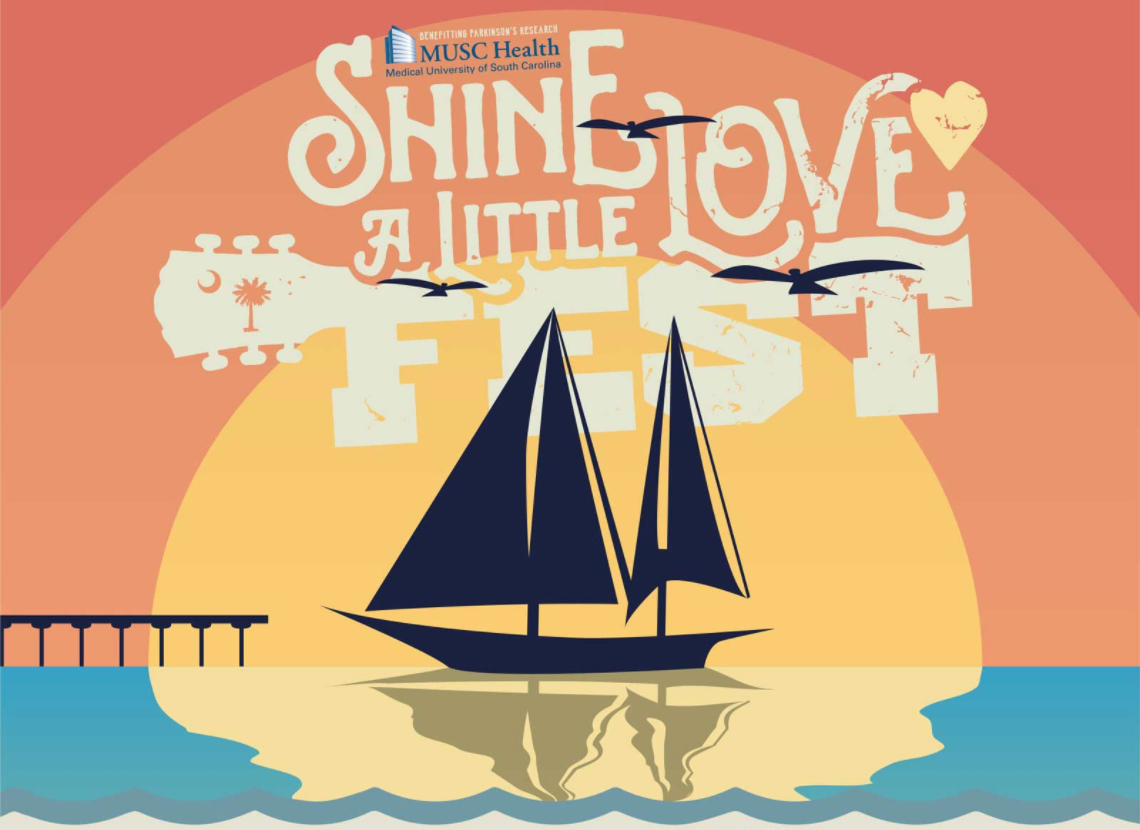 Shine a Little Love Festival | Oct. 19-22nd
Location: The Windjammer
Live music from 24 artists over four days. Proceeds from the event benefit the Marry Center for Research on Parkinson's Disease and Related Disorders. Participating musicians include Shawn Mullins, John Driskell Hopkins and Daniel De Los Reyes (of the Zac Brown band), Wyatt Durette, Farewell Angelina, and more.
For more information visit: sallfest.com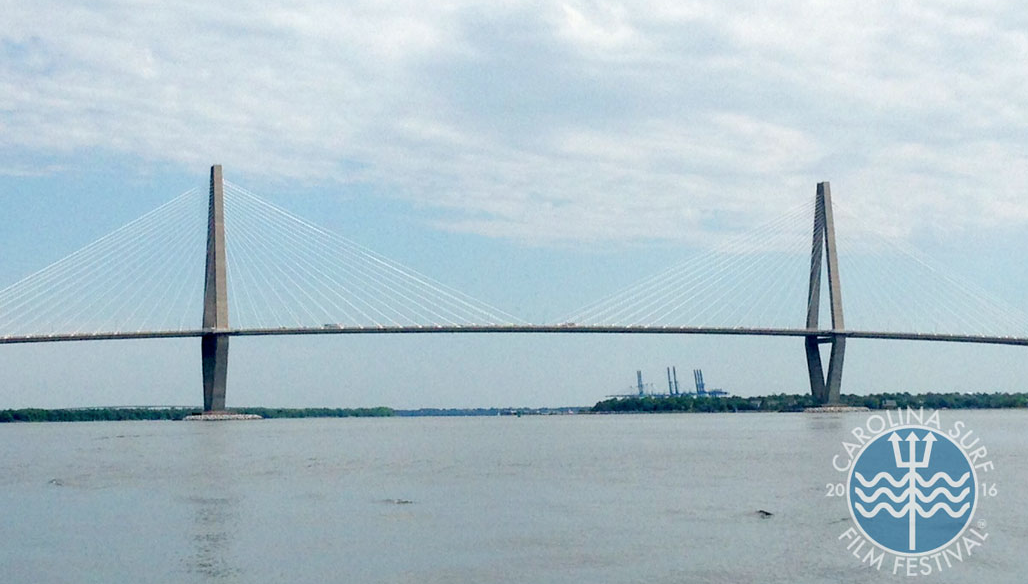 Carolina Surf Film Festival | Oct. 20-21st
Location: Brickhouse Party Plantation
An exhibition of surf films from the Carolinas and around the world. Art, music, food, and an eclectic mix of vendors round out an impressive celebration of wave riding. The movies will be screened outdoors under the 500 year old live oaks that shade the plantation style venue from the southern sun. The doors open at 4:00 PM and the movies start at dark.
For more information visit: carolinasurffilmfestival.com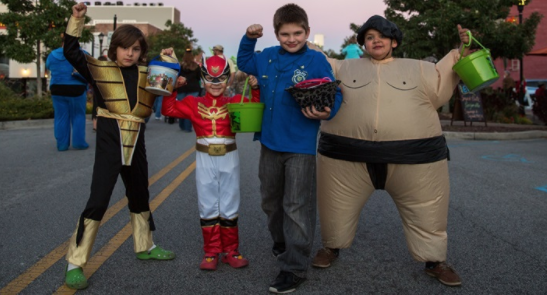 Harvest Festival | Oct. 21st
Location: Park Circle
The City of North Charleston throws a harvest festival and block party featuring live music, an artists market, costume contests, trick-or-treating, a pop-up pumpkin patch, children's activities and more.
For more information visit: northcharleston.org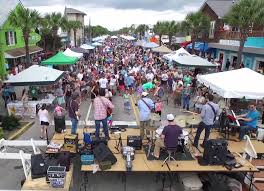 Follypalooza | Oct. 21st
Location: Center Street, Folly beach
A family-friendly festival that raises money for cancer patients and features live entertainment, local food and art vendors, carnival games, kids activities, and more. Founded in 2007, Follypalooza's mission is to primarily raise money for cancer patients, but also help those with other critical illnesses and medical issues on a case-by-case basis.
For more information visit: facebook.com/FollyPalooza